---
---

---
Welcome to the Online Home of TVCB!
Our next concert is on Tuesday, May 16 at Liberty High School. Details to follow.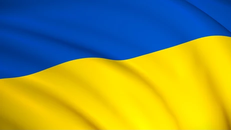 In support of the people of Ukraine, the TVCB has recorded the the Ukrainian national anthem at our first indoor rehearsal on April 12, 2022. Click here to listen.



The Tualatin Valley Community Band (TVCB) is led by Kevin Soon and is composed of volunteer individuals who have played musical instruments in high school, college and with other groups. Some members had not played for many years, but have listened to TVCB at our free public concerts and joined. Participation and practice will help you re-learn or sharpen previously mastered techniques, tone quality, and intonation.
We are pleased to announce that Arthur Breur is the TVCB Composer in Residence! In 2018 Arthur composed "Tuesday Night Overture" a commissioned piece for the TVCB 30th Anniversary. TVCB premiered the work on December 2, 2018.

TVCB has worked with Arthur since 2018 and have performed several original compositions at our concerts including "Taking Flight" which was premiered by the TVCB on December 8, 2019. A kid favorite composed by Arthur is "Dance of the Monsters Under the Bed" which TVCB has performed at our Halloween Concert at the Tigard Public Library.
Click here to listen and see what TVCB has been up to!
2023 Rehearsals & Performances
TVCB is rehearsing at the Tigard United Methodist Church at 7 pm on Tuesday nights. TUMC's address is 9845 SW Walnut Pl, Tigard, OR 97223. Vaccinations are highly ecouraged, but not required. Bring music stands, chairs are provided.

Tue, May 16 @ Liberty HS. Joint concert.
Sun, Jun 4, 3 pm @ Tigard United Methodist Church.
Tue, July 4, 8 pm @ 4th of July Fireworks at Tigard HS.
Tue, July 25, 7 pm Summer Wrap-up at Cook Park.
Sun, Oct 29 Halloween at Tigard Public Library or TUMC.
Sun, Dec 10, 3 pm Holiday Concert at TUMC